Workshops and Live Webinars
We are delighted to run the first general insurance compliance workshops and live webinars in the UK that were accredited by our industry's professional body, the Chartered Insurance Institute. The workshops and live webinars typically have three or four main sessions, led by an appropriate expert from the UKGI team, covering the latest regulatory hot topics.
The booking form for our next London workshop is open.
For those of you who have not attended one of our workshops before, this is a great opportunity to:
listen to expert speakers discussing compliance issues;
find out what these mean for your business; and
ask questions which will be followed up with you individually.
Please visit the Workshops and Webinars page of our Compliance Consultancy Services for more information about the format of these events.
If you would like to be added to the email notification list for details of dates, please click here or call us on 01925 765777.  You can also ring this number if you wish to discuss the content and objectives of any event in more detail, to help ensure it meets your requirements.
Compliance & Governance – Broking with Confidence
We're  pleased to confirm that booking for our exciting full-day event ʻCompliance & Governance – broking with confidence' is now open! The seminar from UKGI Group in association with Aviva will take place on Thursday 13th October in the prestigious Aviva office auditorium at St Helen's, 1 Undershaft, London.
Registration will be from 9am (to allow plenty of time to meet with other colleagues and contacts over refreshments) with the seminar running 10am – 5pm. Lunch is included, and drinks will follow from 5-6pm to enable further engagement with presenters, experts, and delegates.
To make the most of this opportunity, please register your attendance using the link in the invitation you received from 'BOOK NOW – Compliance with confidence event' or email us at events@ukgigroup.com.
With attendance limited to 300 places, act now to avoid missing out.
Nearer to the time we will share with you a full itinerary and a more detailed description of the regulatory topics covered so that you can choose which break-out sessions you would like to attend, but for now, you can look forward to
Informative and topical CII-accredited sessions from compliance and governance experts, including John King (former GI Supervision manager at the FCA)

Small break-out compliance clinics giving you the opportunity to consult with our experts on key issues and understand what they mean for your business
Lunch and plenty of networking opportunities with UKGI Group, Aviva staff and other delegates
We also have a keynote speech from Will Greenwood – former rugby union player who played for Leicester Tigers and Harlequins and was a member of England's 2003 World Cup-winning team and the 1997 British & Irish Lions.
This will also include the learning objectives for each session along with a link to a question submission form so you can raise any questions you may have on the topics covered, ahead of the day.
If you experience difficulty booking or if you have any questions about the event, please contact us at events@ukgigroup.com or 07706 341925.
Key Information
Date: Thursday 13th October
Venue: St Helen's, 1, Undershaft,
London EC3P 3DQ
Seminar times: 10m – 5pm
Registration from 9am
Lunch is included, drinks will follow from 5-6pm
* Pricing
Additional delegate places, above those included as part of a firm's membership, can be purchased at preferential UKGI client rates. UKGI Group are offering a discount of 50% against its standard price of £380 +VAT for this event, with a further 50% discount from Aviva to give a once-only price per delegate place of £95 + VAT for the full day.
CPD
These workshops and webinars qualify towards your CII member CPD scheme requirements and your FCA insurance distribution CPD requirements. Certificates will be emailed to delegates following each event.
Refreshments (applies to face-to-face workshops only)
The face-to-face workshops include pre-event refreshments on arrival, a refreshment break and lunch after the event, providing a great opportunity to network with other delegates.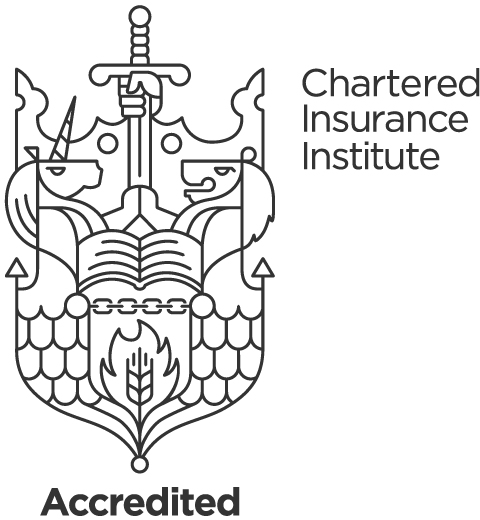 Demonstrates the quality of the training provider's course and confirms that it meets CII member CPD scheme requirements.