Workshops and Live Webinars
We are delighted to run the first general insurance compliance workshops and live webinars in the UK that were accredited by our industry's professional body, the Chartered Insurance Institute. The workshops and live webinars typically have three or four main sessions, led by an appropriate expert from the UKGI team, covering the latest regulatory hot topics.
The booking form for our next series of workshops live webinars is now available – see below for the details of the topics that will be covered, the learning objectives for each webinar and where to find the booking form.
For those of you who have not attended one of our workshops before, this is a great opportunity to
listen to expert speakers discussing compliance issues;
find out what these mean for your business; and
ask questions which will be followed up with you individually.
Please visit the Workshops and Webinars page of our Compliance Consultancy Services for more information about the format of these events.
If you would like to be added to the email notification list for details of dates, please click here or call us on 01925 765777.  You can also ring this number if you wish to discuss the content and objectives of any event in more detail, to help ensure it meets your requirements.
Booking is now open for our September pop-up live webinars
In response to requests from member firms and in the light of the FCA's second 'Dear CEO' letter on client money and risk transfer, UKGI will be running two 'pop-up' live webinars to take firms through the issues raised in the letter, these fall outside of our normal CII accredited workshop webinars.
As always delegates will have the opportunity to submit questions in advance or ask questions during the webinar which will either be covered at the time or followed up with individually afterwards.
---
Webinar Agenda
WEBINAR 1 – TUESDAY 7th september AT 10AM
Client money and the cass requirements
This webinar will walk firms through the concerns and issues raised by the FCA in the 'Dear CEO' letter and will specifically cover:
Governance and oversight
Senior management governance and oversight
The application of client money rules to firm's business model
Oversight of third parties, including due diligence
Operational considerations
Client money calculations and reconciliations
Appropriate withdrawal of commission
The segregation of client money
Co-mingling risk transfer money with client money
Client money audits
Client money bank accounts and acknowledgement letters for all client money accounts.
Using client money for the purposes it's intended
Reviewing your firm's permission
The FCA
Action the FCA might take
The FCA's next steps
---
WEBINAR 2 – THURSDAY 9th september AT 10AM
Tobas, risk transfer and premium collection
In its recent 'Dear CEO' letter the FCA also specifically referenced risk transfer arrangements and the issues seen within firms around non-compliance with insurer risk transfer requirements; we are therefore running a second webinar focusing on risk transfer. 
Remember, if you rely on risk transfer but fail to comply with insurer ToBA requirements you could, by default, be handling client money and without the requisite FCA permission you'll be in breach.
This webinar will look at the comments made by the FCA in the 'Dear CEO' letter and will specifically cover:
Governance and oversight
Senior management governance and oversight
Operational considerations
Risk transfer and why it is important (whether you have client money permissions or not)
Maintaining an accurate register of risk transfer agreements
Discharge of fiduciary duties and a firm's obligations to its customers
Market security throughout the distribution chain
The FCA
Implications of non-compliance with insurer ToBA requirements
Action the FCA might take
Tuesday 7th September                                                     
Thursday 9th September 
10.00am start
Fees:                                                                               
Current UKGI clients                               
£45 + VAT per delegate PER webinar
Open Market                                                                         
£55 + VAT per delegate PER webinar
* Pricing
For current UKGI clients – £45 + VAT per delegate PER webinar                                                                             
Open Market – £55 + VAT per delegate PER webinar
CPD
These workshops and webinars qualify towards your CII member CPD scheme requirements and your FCA insurance distribution CPD requirements. Certificates will be emailed to delegates following each event.
Refreshments (applies to face-to-face workshops only)
The face-to-face workshops include pre-event refreshments on arrival, a refreshment break and lunch after the event, providing a great opportunity to network with other delegates.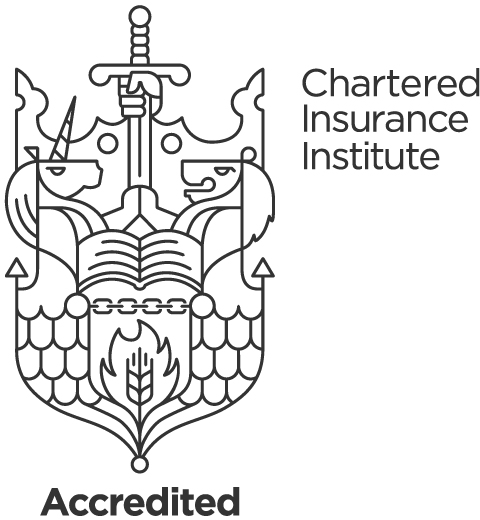 Demonstrates the quality of the training provider's course and confirms that it meets CII member CPD scheme requirements.